Obviously, these panels are not finished. But I need to see if WordPress's gallery feature behaves as I expect.
In other news, I briefly toyed with making Alpha Test out of HD sprites and backgrounds. It would be… really sweet. But it would be too much work.
For now.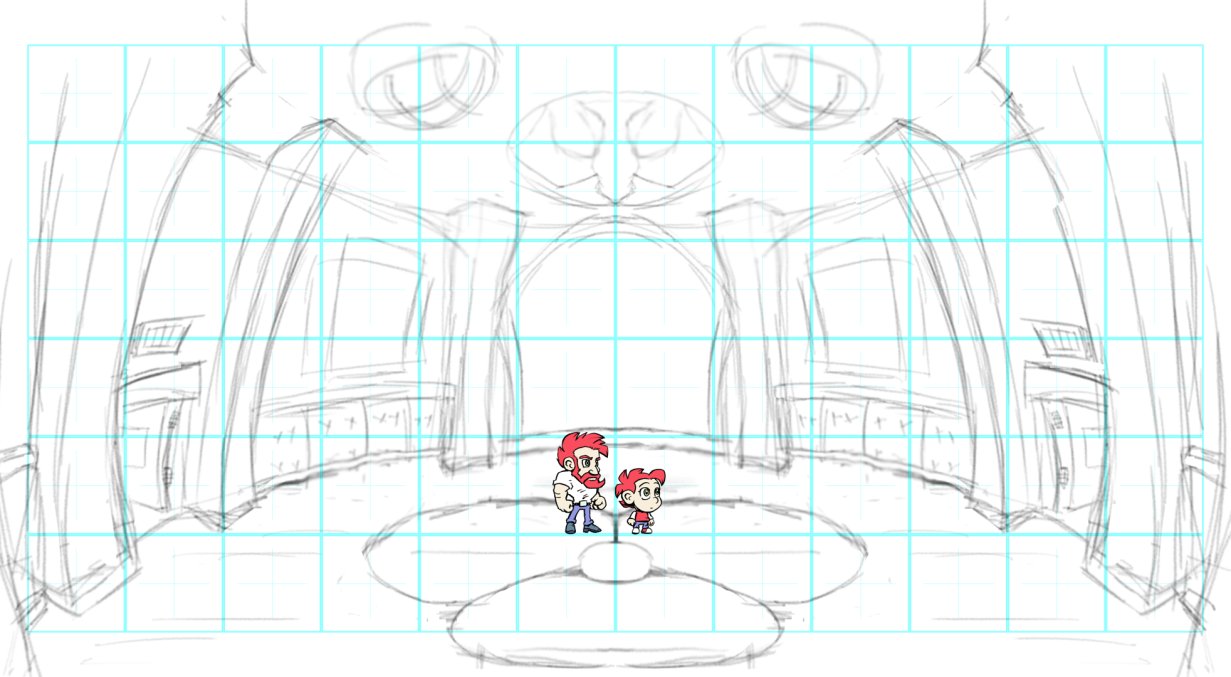 All right. Let's finalize 'em and try a different gallery layout.
Horizontal.
Vertical.