Morning, Internet.
Yesterday, being the Lord's day, and therefore a day on which I do as I like, I made progress on my virtual pet. Said progress report can be found at the bottom of this post, but I'm quite enthused with it so far. Can't wait 'til Wednesday to work on it again.
For my new readers, "Captain's Log" posts are regular project update posts. They occur at four times: the first day I work on a new project, the day I finish the current leg of a project, and every Monday and Friday for the duration. On Monday, I call my shot for the week, and on Friday I analyze whether I made my shot and try to adjust my plans and expectations accordingly.
Krag Vargenstone marks the first time since I formed this blog that I couldn't reasonably be described as the 'captain'. Which is fine — I have neither need nor want to be "in charge" of this project — but I titled the category without considering I might work on a team at some point. I may, therefore goof around with the titles.
The first 'week' of January had only two days. In order, I re-acquainted myself with the Vargenstone project on day one, and got four-directional walking with placeholder sprites on day two.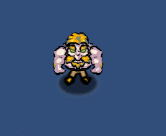 I'm unsatisfied with the "HD" graphics used for the upper body in the south-facing walk. For one, his nose grows two sizes when he starts walking. For another, the linework is kind of terrible. But the time for me to perfect my process for the final artwork is after I deliver useable art for my programmer.
My days off are Sunday and Wednesday. Here are my plans for the remaining five days in order:
Northeast and Southeast idle and walking animations.
Aiming and shooting animations
Orc 8-direction move and idle
Orc attack
Dwarf alternate costumes (cloaked and armored)
If I get ahead of the curve, I can go in and figure out the art quality.
I also got a recurring weekly art commission from my church, and I intend to do that Monday of each week. But I providentially have the option to set aside a separate block of time for that.
Onward!
Theria V Pet
Made a separate render layer for pixel art.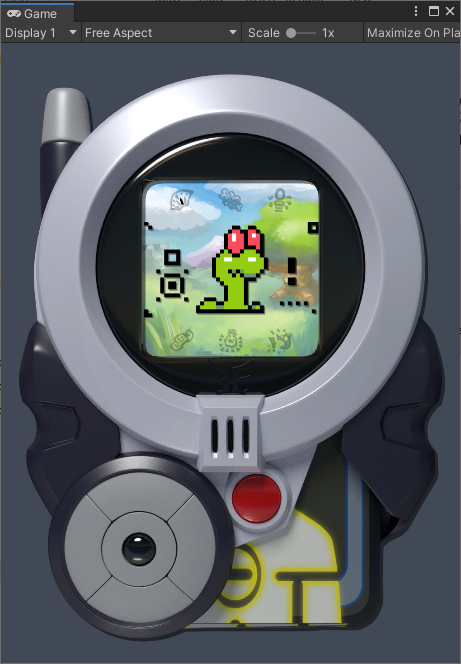 Created animations for a sprite in the new layer, and re-jiggered my palette-swap shader to work for pixel art.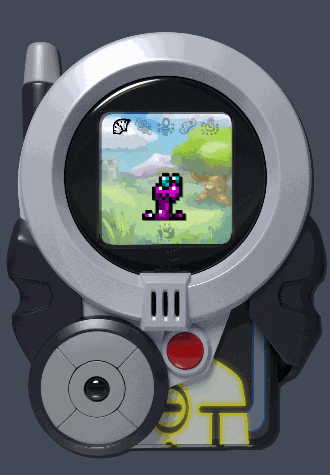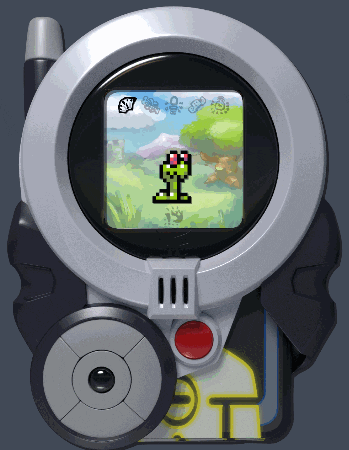 As my final act of the day, I made a test script to swap to a happy animation at random intervals.