For the first two days of the week, we were 100% on track.
On Wednesday, I took a break to work on my own project, as is my wont…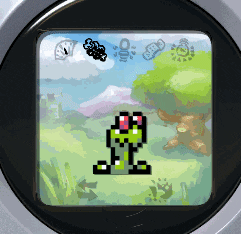 …and then the national news became extremely distracting.
This is a poor excuse. Coups, counter-coups, and political posturing shouldn't keep a man from his work, especially when it's going on 1500 miles away and the man can neither affect it nor further attenuate its effect on him. But here we are.
Part of this is worry over things I need not worry about. Part of it is I refused to abandon my virtual with a feature 1/4th implemented. On the one hand, I ought to say, "well, the vpet is the lower priority, so it'll have to be back-burnered to avoid distraction." On the other hand, I refuse to do that. This stupid vpet is a lifelong ambition finally falling into place, and I am overly fond of it.
I'm thinking of splitting my workweek into two 3-day legs, and focusing one leg on Vargenstone, and the other on the pet from here forward. In fact, so let it be written, so let it be done.