Wren Valen draft is stuck. The problem with continuing a story that is over a decade old is that my plans don't all work anymore. Looks like I may have to redo it from scratch. Sad, because this moment:
..is both the place where the train jumped off the ancient rails, and the thing I am most committed to keeping.
Right. Set it aside. Draft something else. Just keep going until I have one or more actual books to make, right? Sure. Maybe.
Looking back at the last couple months:
I mean, yeah the first one is nicer to look at. It'll sell better, probably. And it takes no more time to make than something similarly detailed in pixel art.
But a heck of a lot less than something like the second, which also looks nice, will print nice, and can be assembled in a fraction of the time.
More to the point, if I'm making a comic about John Michael and his friends falling into a game world, it works better if the game world look like a game.
Along those lines, while trying to dig myself out of my book plot corner, I've been pondering what sort of game I'd like to make if I were making games just for the heck of it, and not as some sort of massive multimedia project.
Go back on the road to 8 Lives Left/Breath of the Gameboy?
Action platformer with Mega Man influences?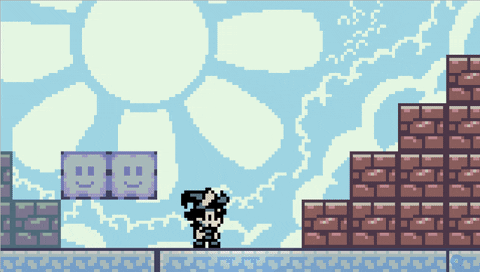 Digital Monsters on your phone?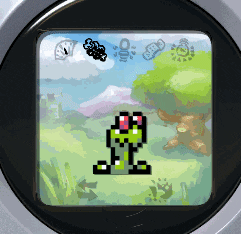 Bring back the RPG/Adventure engine?
Right now I'm sleep depraved. I'm leaning towards a turn based RPG with influences from Link's Awakening, Mario RPGs, and games nobody's heard of any more like The Magic Candle. But where this ship goeth, nobody knoweth. Except God. Who may well will that it run aground.
Just wanted to toss my thoughts out there before retiring to ponder.