At this present moment, I do not have a project.
In January, I will begin production on Jump the Shark & Paruvrew. The storyboards are finished; it will be pure production. And I expect it to occupy most of January. I may begin pencils this week so that I open January with a finished page.
February, I traditionally take a break from social media, go over what I did the year before, and good around in the hopes that these three activities will provide me with a useful direction to move forward. And until a few days ago, I had assumed that would mean in February working on a platformer or a space shooter or something.
Assuming anything at all is silly. In February, I do as my whims bid. By definition. I give full head to the ADHD, see where it wants to take me, and then try to use that information soberly in the months that follow. But I have been for several months leaning towards working on the Jump the Shark platformer I started on in June.

I toyed with the idea of swapping the shark for a dragon because it's easier to justify powerups for a dragon. And then I toyed with the idea of making a shmup first to lock in the graphics, because dragons can fly. And then I took a moment to design a character solely around my gameplay interests: what sort of character can be in a shmup OR a metroid OR a sonic OR a megaman X?
Honestly, the best course may be to just eschew the shmup and make the platformer, either with Jump or the Dragon, and trust to inspiration over practicality. Many a time, I have trusted to practicality over inspiration, and it doesn't typically go well for me. But the last few days, I have felt inspiration pushing another direction…
But there's this idea for an RPG engine as a platform for telling stories that won't go away.
The first public sighting of this design was in November 2019, although I remember explaining the concept to my brother in or before 2015.
Namely, a simple adventure game format, with JRPG menu battles, would be perfect for mobile, and work elegantly on all other systems. Because it's me, it'd take some influence from Chrono Trigger and the Mario RPGs. And once a basic system was in place, it'd be a great way to tell my stories. A lot easier to sell than paper books, for sure.
I've spent some time puzzling over the ideal interface (in this case stealing liberally from the layout of Darkest Dungeon):
Implemented the basic world exploration in Unity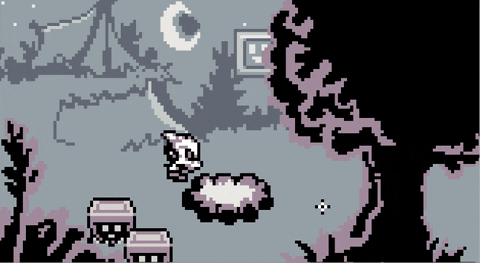 Re-implemented it in Godot, which was way better and easier.
And then, for a game jam, I tried to make the battle system in a single weekend.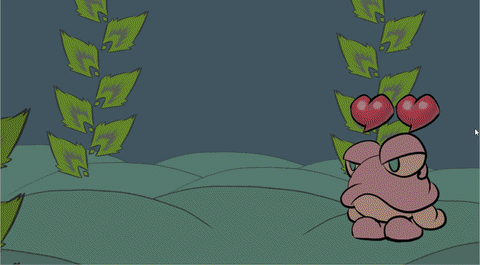 Well, lately I've been playing Slay the Spire on and off, and it's given me a couple of key insights.
I can get sucked into a game that is just the combat system of an RPG, as long as the choices feel meaningful.
Just having a world map with locations you can click on is fine. There can still be a feeling of exploration if the choices feel meaningful. And that puts the workload in "1 or 2 man team" territory.
I love cards as an interface. If I make an RPG framework, it won't be a deck builder roguelite ala Slay the Spire, but I think I'll use cards to represent all the items and actions just 'cuz it's neat.
So, Juneish, at the same time as I was working on the Jump the Shark Platformer, I started toying with a card framework in Godot.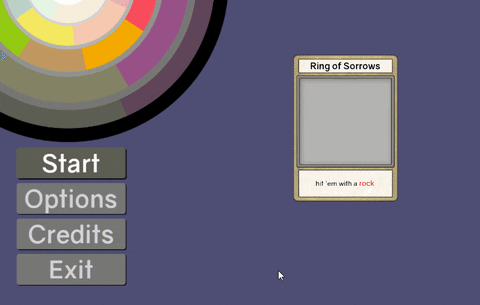 And the last few days, the concept has come back to me with a fierce vengeance. I redesigned my card fronts to fit my personal style more, and mocked up a game interface.
Right now, this feels like what I want to explore. I'm going to be tinkering with it for the next few days, see what happens.
But of course, by January's end, when I've finished the next Jump the Shark book, all bets will be off. We'll see what happens then.