John Michael Jones Gets A Life has already launched in the Mad Christian Mondays newsletter, and should be launching tomorrow on Bunny Trail Junction
So I'm working on making sure I crank out at least one finished comic per week, to build and maintain my lead. But just the one. Because eventually, John Michael Jones is going to be inside the game world, and I need to have the game world working by then.
To that end, I've been rebuilding Hat Trick, Prelude to Nightmare. And I'm not doing bad. By the end of today or tomorrow, I should have the original minigame completely rebuilt, plus dashing, enemies that fight back, and life, which makes it 5x better.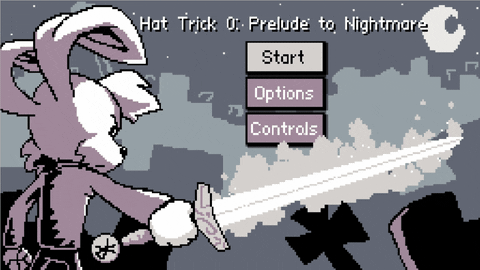 So that's my immediate goal. But there's another goal as well. I've entered the GoGodotJam in both Classic and Ultra modes. My hope is to take this engine, but make a completely new game with it that fits whatever themes come up when the jam starts on Thursday.
And by the time I need to produce comics of John Michael and his friends in the game world, I should hopefully have enough built up that I can just steal back and forth between this game engine and the comic.
Continue reading

"Captain's Log m5•n1: The Ragged Rascal Ran"