We closed out last week just a little shy of all the needed gameplay (namely, going places, clicking on things, and having my scripts play as a result). Thanks to a helpful plugin called Dialogic, I had no need to make my own dialogue system…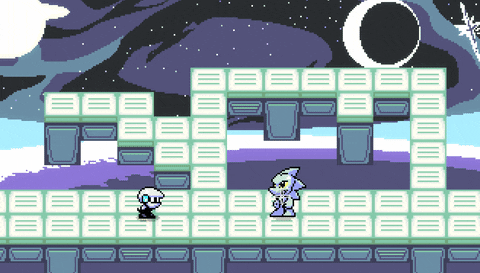 And Godot comes with pathfinding out of the box, albeit buggy pathfinding, which may mean I need to apply a couple bandaids of my own.
The hope was to have all the gameplay systems done that week, spend this week making a Complete Game, and then the rest of December and January expanding the game.
As of the close of today, I have reached the point I aimed to hit last Friday which is… not great, but better than my other missed targets by a lot. Crosswiring multiple forms of input in Godot proved challenging, but not nearly so challenging as Unity. With Dialogic coming with choice boxes, and me spending my first couple days implementing palette management and a custom animation system suited to my prejudices, my Godot RPG Engine is now more capable than my Unity RPG Engine, and I have less experience with Godot on the whole.
Here's my sweet, sweet radial menu radial menuing.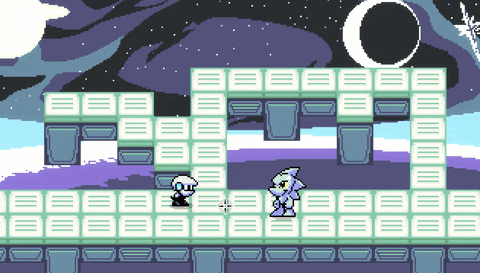 But that is not (for me) the most exciting bit of news. Unhappy with my test graphics, I began the process of doing research and mockups into the sorts of graphics I'd like to do in my game. I have wavered between my hand-drawn style and pixel art in the past. And one of the reasons is I can make competent pixel art, but not unique pixel art.
Until now. The dam broke.
That's a mockup, but that's the style. It means the characters (except for the piqha) need to get larger, but I've realized I can bring the feel of my brush into the pixels. In fact, I've done it before: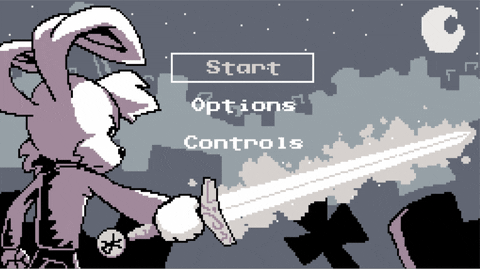 I am now genuinely excited for the art I am going to bring to this game, and to future books and comics, even if it is low-res adventures.
When I ended the week without reaching my goal, the plan changed. This week is no longer for finishing, but for building. Next week is not for finishing because of Christmas. The last week of December is now for finishing. But that's fine. I went for two months so I would have that space to work in.
So this week, the plan is to build out from this foundation. Get the game looking interesting.
Next week, I intend to work on it some, but not a ton, thanks to Christmas.
And the week after that is a race to make it a complete game. That is, having the win or lose conditions, the music, the options menus, the title screens, and so on.
Usually I post all this stuff to Twitter as I do it, but ever since I hit on the art direction, I've been holding off. I want my next salvo to hit hard, with lots of the new art to gawk at.